About Us
About the Company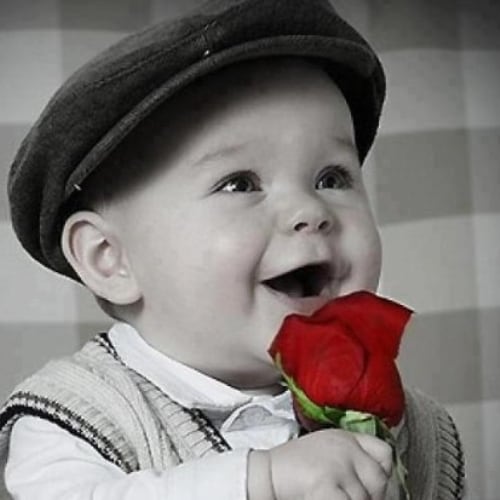 Florist Atlanta Inc, ~ a 43 year tradition ~

A "Real" flower shop, "Real" flowers, "Real" people with "Real" knowledge. Not a virtual cybershop.VOTED THE BEST FLORIST IN ATLANTA for 3 years in a row.
Combined we have 95 years of floral experience to create that magical floral experience for you. We know you have a choice where to buy your floral gifts. We know that if you look good, we look good. Try making us your florist and see. We serve 102 zip codes, 4 counties, 51 hospitals and 120 funeral homes throughout the Greater Metro Atlanta area. We deliver to Marietta, Smyrna, Vinings, Alpharetta, Lawrenceville, Stn Mtn, Decatur, Lilburn, Tucker, Duluth, Norcross,Clarkston,Doraville, Chamblee, Dunwoody,Roswell, Sandy Springs. Give us a try! Order before 10AM for same day delivery. Rush delivery is available to most Atlanta zip codes.
Florist Atlanta
1750 Howell Mill Rd NW Ste B1
Atlanta,GA 30318
---
Additional Information:
SHOP HOURS ARE MONDAY - FRIDAY 8am to 2pm ORDER BEFORE 10AM FOR SAME DAY DELIVERY ~ CLOSED ON SATURDAY & SUNDAY ~ WE DO TAKE ORDERS FOR WEEKEND EVENTS
Payment Options
We accept the following payment methods: Cash,Visa,MasterCard,American Express,Discover
Areas Served
Our shop serves the all of the Metro Atlanta Area. Zip Codes Served: 30002 30003 30004 30005 30008 30009 30021 30022 30023 30030 30031 30032 30033 30034 30035 30036 30037 30039 30042 30043 30044 30045 30046 30047 30048 30049 30060 30061 30062 30063 30064 30065 30066 30067 30068 30069 30071 30075 30076 30077 30078 30079 30080 30081 30082 30083 30084 30085 30086 30087 30088 30091 30092 30093 30095 30096 30097 30098 30099 30302 30303 30305 30306 30307 30308 30309 30310 30311 30312 30313 30314 30315 30316 30317 30318 30319 30320 30322 30324 30326 30327 30328 30329 30330 30331 30332 30334 30336 30337 30338 30339 30340 30341 30342 30343 30344 30345 30346 30349 30350 30354 30360 30361 30363 30375 close to: Coca Cola Headquarters, Piedmont Hospital, Crest Lawn Cemetary,Hines Funeral Home, Knox Funeral Home, Georgia Tech, Hollified Mortuary, Alfonso Dawson Mortuary, M D Walker,Meadows Mortuary, Murray Cascade, Patterson Oglethorpe, Sandy Springs Chapel, Thornton Funeral Home, Willie Watkins, Carl Williams Funeral Home, Cox Funeral Home,Haugabrooks Funeral Home. Located in the heart of Midtown Atlanta and the Westside Business District just off Chattahoochee Ave across from the Kroger Store on Howell Mill. We are Atlanta's #1 choice for fresh flowers and plants. ALL SPECIAL REQUEST are encouraged and invited.
We also deliver to the following facilities
A G Rhodes At Wesley Woods
A G Rhodes Home
A G Rhodes Home Inc
A Woman's Place At Northside
A.G. Rhodes Health & Rehab
Aaa Holly House Personal
Airport Mortuary Shipping Serv
Alfonso Dawson Mortuary
Alterra Clare Bridge
Alterra Wynwood-Sandy Springs
American Medical Assoc Inc
American Retirement
Andrew's Funeral Home
Anna's Personal Care Home I
Arbor Terrace
Arbor Terrace At Cascade
Arbor Terrace of East Cobb
Arc
Argus Circle Personal Care 2
Arlington Memorial Park
AS Turner & Sons
Asbury Harris Epworth Towers
Ashley Oaks Personal Care Home
Ashton Woods Rehabilitation
Atherton Place
Atlanta Cancer Ctr
Atlanta Handicap Manor
Atlanta Medical Ctr
Atria Buckhead
Atria Johnson Ferry
Azalea House Personal Care
Azalea Manor Assisted Living
Baptist Retirement Communities
Baptist Towers
Betty's Personal Care Home
Beverly Healthcare
Beverly Manor Convalescent
Big Bethel Village
Blessed Event Personal Care
Branan Towers
Briarcliff Oaks
Brighton Gardens
Brighton Gardens-A Marriott
Brookdale Dunwoody
Brookdale Marietta
Brooks Personal Care Home
Brownies Personal Care Home
Buckhead Medical Ctr
Budd Terrace At Wesley Woods
Campbell-Stone Apts-Buckhead
Canterbury Court
Carestone At Milford Chase
Carl M Williams Funeral Direct
Carmichael Funeral Homes
Carter's Tender Loving Home
Castellaw Funeral Home
Cathedral Towers
Children's Healthcare- Atlanta
Children's Healthcare-Atlanta
Clairmont Oaks
Clairmont Place
Community Friendship Group Hme
Community Funeral Home
Convalescent Services Inc
Cox Brothers Funeral Directors
Cremation Society of Georgia
Crest Lawn Memorial Park
Crestview Health & Rehab Ctr
D.L.Tuggle Funeral Home
Decatur Health Care Ctr
DeKalb Med - Downtown Decatur
Dekalb Medical Ctr-Maternity
DeKalb Medical N Decatur
Delmar Gardens Of Smyrna
Dollar Funeral Home Inc
Donald Trimble Mortuary Inc
Dunwoody Pines Retirement
Eden Brook Of Dunwoody Asstd
Eden Gardens Of Marietta
Eden Gardens Of Sandy Springs
Edenbrook Of Buckhead
Elder Care Manor
Emeritus at Decatur
Emory Clinic
Emory Saint Joseph's Hospital
Emory University Hosp. Midtown
Emory-Adventist Hospital
Emorywood Nursing Ctr
Executive Health Systems
F. L. Sims Funeral Home Decatu
Faithfully Yours Personal Care
Fountainview Center-Alzheimers
Fulton-Dekalb Hosp. Authority
Ga Nursing Hm Assoc
Garden Lake Personal Care Home
George West Mental Health
Georgia Hospital Association
Georgia Memorial Park
Georgia Regional Hospital
Glenwood Manor
Goolsby Mortuary
Grandma's House Inc
Gray & Rouse Funeral Home
Greater Memorial Hospital
Gregory B Levett & Sons Funera
Guardian Foundation Inc
H.M. Patterson & Son-Arlington
H.M. Patterson & Son-Canton Hi
H.M. Patterson & Son-Oglethorp
Hammond Glen
Hanley-Shelton Funeral Directo
Harold Avenue Personal Care
Hart's Personal Care Home
Harvest House
Haugabrooks Funeral Home
Hellenic Tower
Helping Hands
Heritage Of Sandy Plains
Herschel Thornton Mortuary
Hines Home Of Funerals Inc
Hollifield Mortuary Inc
Holly Manor Personal Care Home
Home Place
Hughes Personal Care Home
Huntcliff Summit
Imperial Health Care Ctr Inc
Integrated Health Svc
Jee Ree Pch
Jenkins Personal Care Home
Jewish Tower
Kelly & Leak Funeral Home
Kindred Hospital - Atlanta
King's Bridge Retirement
Knox Funural Home
Lakewood Christian Manor
Laties Personal Care Home
Laurel Baye Healthcare-Decatur
Laurelwood Personal Care Home
Lbe Inc
Lee's Funeral Home
Lenbrook
Lincoln Funeral Home/Chapel
Little's Personal Care Home
Lj Castleberry Pch
M D Walker Funeral Home
Maggie Russell Towers
Manor Care Health Service
Manor Care Health Svc
Marcus & Assoc Senior Living
Marian Manor
Marian's Manor
Marietta Funeral Home
Marietta Health & Rehab
Marietta Personal Care Home
Mariner Health Care Inc
Mattie's Care Home
Mayes Ward-Dobbins FH & Cremat
Mc Cray Brothers Funeral Home
Meadows Mortuary
Medford-Peden Funeral Home &
Medlock Gardens
Metropolitan Hospital
Mitchell's Pch
Moreland Pch II
Moreland Personal Care
Morning Dove Mortuary Casket
Morris Living Ctr
Mountain View Personal Care Hm
Mt Vernon Village
Mt. Vernon Towers Condominium
Murray Brothers Funeral Home
Northside Hospital
Northside Hospital Doctors
Norwood Christian Care Home
Nursecare Of Buckhead
Omni Eye Svc
Our Lady Of Perpetual Help
Paradise Living
Parkview Manor Nursing Home
Peachford Hospital
Peachtree Dunwoody Medical Ctr
Peggy's Personal Care Home
Peoples Personal Care Home
Philips Tower
Piedmont Atlanta Hospital
Piedmont Heart Institute
Piedmont Hospital
Plantation South Dunwoody
Pollard Funeral Home
Premier Subacute Rehab Ctr
Providers Inc
R W Andrews Mortuary
Rainbow Senior Services
Raleigh Rucker Funeral Home
Renaissance On Peachtree
Restore Respiratory
Ridgeview Institute
Roger Young Funeral Home
Roger Young Mortuary
Ruby Baines Border Home
Sadie G Mays Rehabilitation
Safe Care 2
Sellers Brothers Funeral Home
Sheffield Health Care Ctr
Shepherd Center
Smyrna Towers Inc
Somerset Associates
Southeast Funeral Svc Inc
Southern Christian Leadership
Spalding House
Specialty Care Of Marietta
St Anne's Terrace
St Joseph Place
St Joseph's Health System
St Therese House
Stephens Pch
Stinson's Mortuary
Stocks Funeral Home
Strategic Investment Inc
Sue's Benevolent Care Home
Sunbridge Health Care Ctr
Sunlink Health Systems Inc
Sunrise Assisted Living
Sunrise At Buckhead Asst Lvg
Sunrise at East Cobb
Sunrise Of Decatur Asst Lvg
Sussex Square Apartments
Sylvia S Brown Personal Care
The Regency House
Trail-R-Inn Mobile Home Park
Truitt's Personal Care Home
Tula Kanes Personal Care Home
Tyler Funeral Home
US Veterans Medical Ctr
Wages & Sons Funeral Homes &
Watkins Funeral Home
Wellstar - Kennestone Hospital
WellStar Atlanta Medical Ctr
Wesley Woods Health Ctr
Wesley Woods Towers
West Cobb Funeral Home & Crema
West Paces Medical Ctr
Westminster Commons
William Gayleano Murray & Son
Willie A Watkins Funeral Home
Windy Hill Suite Center
Winkenhofer-Flint Hill Funeral
Winnwood Retirement Community
Woodland Ridge
Young Funeral Home
Specialty Services
We specialize in the following services:
Large inventory of fresh flowers
Colored Roses always in stock
Tropicals
Plants
European/dish gardens
Highstyle floral arrangements
Silk & Dried arrangements on request
Weddings
Funeral designs
Gourmet and fruit baskets
Greeting cards
Balloons
Floral Delivery
Contact Information
If you have any questions or need more information, please contact us by e-mail at [email protected] or call us directly at (404) 355-4898. We're always here to serve you and make your flower-sending experience a pleasure.
OUE WEBSITE: floristatlanta.biz
Florist Atlanta
1750 Howell Mill Rd NW
Ste B1
Atlanta, GA 30318
Delivery Policy
A local delivery fee of $10.00 - $15.00 will be added to each order, for each address. (For deliveries outside our local delivery area, this fee may vary.)

Orders received before 10:00 a.m. each day we can deliver the same day. Orders received after that time will be delivered the following day.

We will do our best to accommodate deliveries at specific times of day, but we cannot guarantee it.

We are unable to make deliveries on Sundays. Deliveries requested on this day will be delivered the following business day.

Delivery of orders to rural route addresses or cemeteries cannot be guaranteed.

We will be happy to accept your international orders if you call our shop directly. We are unable to accept international orders over the Internet.
Substitution Policy
Occasionally, substitutions may be necessary to create your bouquet due to the availability of certain flowers in various parts of the country. Care is taken to maintain the style, theme and color scheme of the arrangement, using flowers of equal value. Additionally, the substitution of certain keepsake items may be necessary due to increased demand, especially during major holidays. In single-flower arrangements, such as an all rose bouquet, or orchids, we will make every attempt to match the flower type, but may substitute with another color.